ALVI - The smartest furnace filter
The AI Powered Furnace Filter-It Cleans Everything
ALVI provides actionable insights on the air in your home, delivers HEPA class air & saves you money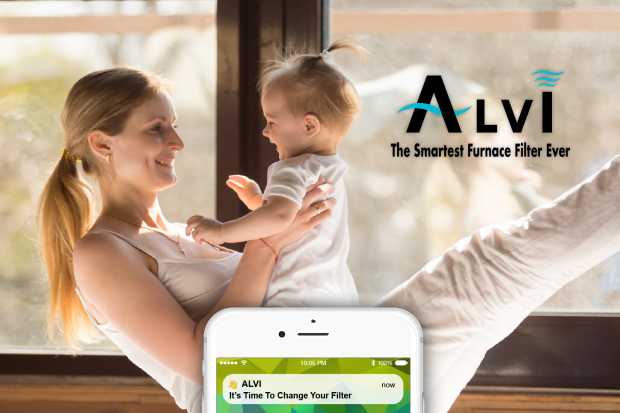 The fresh air we breathe in everyday is often taken for granted. The quality of air can drastically affect health, which is why our homes are equipped with air filtration systems. ALVI is here to reimagine how air filters can create an impact in our everyday life. This smart air filter uses AI to improve air quality and lower electricity bills. ALVI's machine learning algorithm utilizes sensor data & contextual data to predict exactly when it's time to change your filter and when it's costing you more money to keep using your clogged filter. This will help notify you when you need to change the filter. Allowing you to know exactly when the air filter is dirty and how it may affect air quality in your living space.
More than just a air filter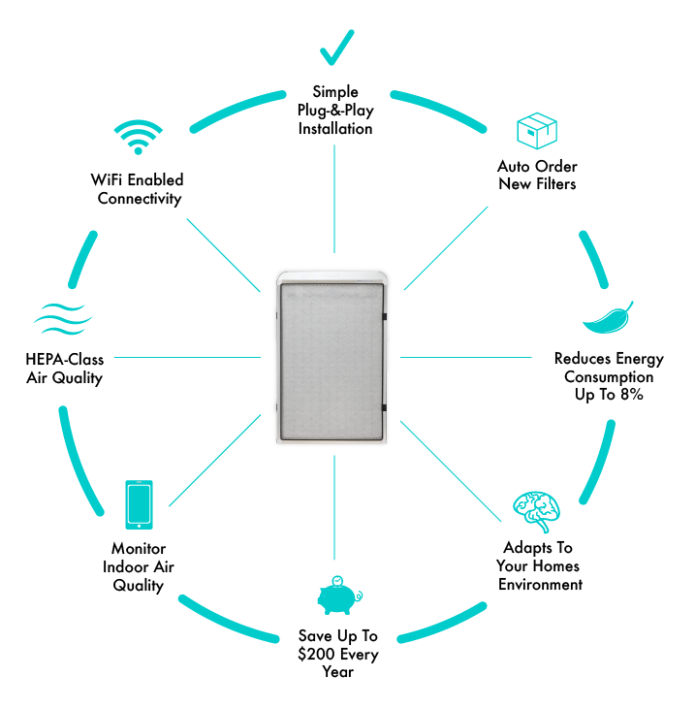 ALVI redesigned the standard air filter to enhance traditional capabilities without making it more complicated to install. The installation process is the same as any other air filters as it only requires a simple slide in. Enjoy a smart home environment by enhancing how we breathe clean air and switch to ALVI. It is also a true full-home solution that is able to provide cleaner air to the entire home without the hassle of noisy, bulky air purifiers. ALVI will provide a cleaner air to your home for way less than the price of traditional HEPA systems, without hassle of messy installations.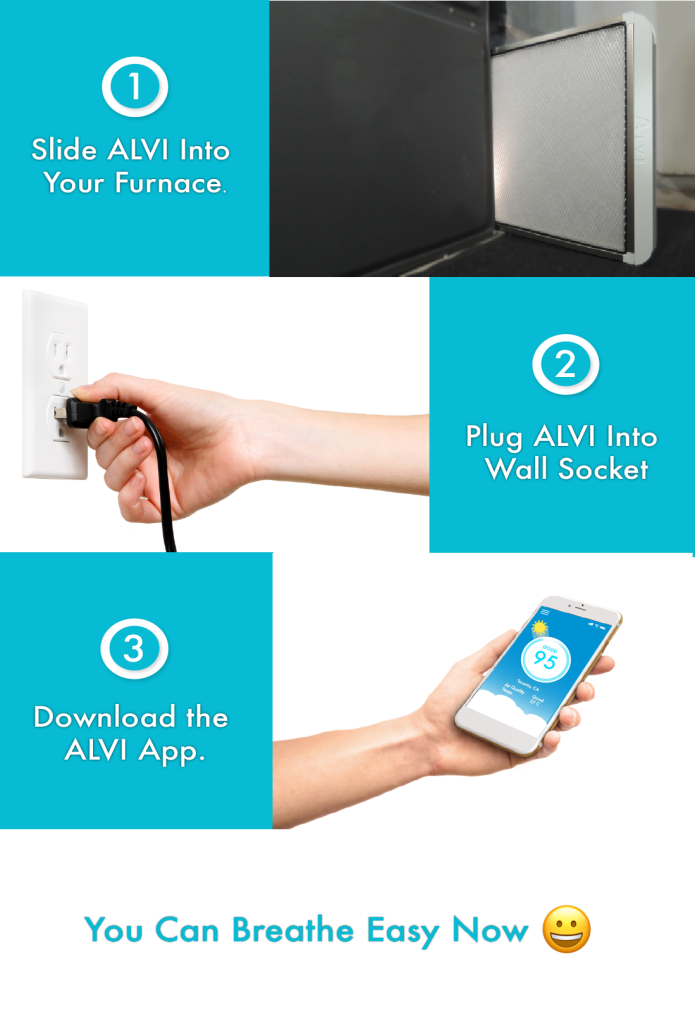 The idea of a smart home begins with a well connected ecosystem. From home lighting to temperature, many aspects of our lives have been enhanced with technology. ALVI allows users to use their mobile device to get useful information from the filter. By utilizing continuous monitoring and historical filter performance data ALVI responds to any changes in indoor air quality and alert the homeowner through the ALVI app.
BackerCity Special Reward:
[BackerCity members can claim the secret perk to receive an additional discount of $60 USD (39% off)!]